UNACC Lockdown
Everyone will have heard the news that the UK is due to enter into another lockdown from Thursday 5th November, and unfortunately this means that UNACC will have to temporarily stop all face to face services. This will mean that from 5th November we will be unable to meet at the Waterside centre until the Government lifts these newest restrictions. UNACC will be open as usual on Monday 2nd, Tuesday 3rd and Wednesday 4th November.
Takeaways and deliveries are still allowed, so we will be resuming our food delivery service whilst we are on lockdown. There will be a delicious meal every week, freshly cooked by our brilliant Kevin and frozen.
Meals can be ordered by email to info@unacc.org.uk or text message to 07720 601153, and will be delivered by UNACC staff to your front door in a socially distanced way. Meals are £4 each, and will be added to your bill until payment can be made when we re-open. Please support UNACC by ordering meals if you can; the last lockdown was extremely financially tough and we are doing everything we can to make sure that we are able to continue all of our services when things go back to normal.
The first meal delivery will be on Friday 13th November, and will be Roast pork with roast potatoes, apple sauce, carrots and cauliflower cheese. Please email or text your orders by Tuesday 10th November at 6pm.
Currently the situation is being reviewed on 2nd December, and hopefully restrictions will then be lifted and we can come back to the Waterside centre. If lockdown is extended, please be assured that we will still hold the Christmas lunches as soon as it is safe to be back, so no money will be lost.
Please stay safe and let us know if you need anything during this time, if you have mobile numbers or email addresses please let us have them this week so we can stay in touch while we are closed.
We provide a warm and friendly social centre for people over 50 in Upper Norwood, South Norwood and beyond! All are welcome. You can drop in and chat or get involved in various activities. Please contact us if to find out more. UNACC is part funded by Croydon Council, Thanks to The National Lottery Community Fund and the Government for their support.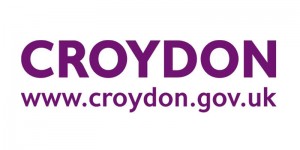 Please fill in our survey: UNACC Survey
We are based at the Waterside Centre in South Norwood. It is a beautiful location right next to South Norwood Lake.